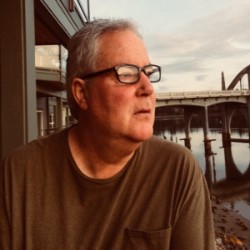 Meet Brad Kamanski!
I Fired My Lousy Boss In 2008!
This website and the work I do is dedicated to my lovely wife and best friend Katie who always believed that I would succeed...I would never be where I am today without her support! I am truly thankful God put this strong woman in my life!
In late 1999 I decided to really study Internet Marketing because I knew after making a few sales online that I had finally found my calling! All my life I had bounced from one JOB to another including Fine Art Sales, Call Centers, Factory Work, Volunteer Fireman, Tennis Pro, Retail Sales, Motorcycle Sales and Auto Sales. I just knew there had to be a better way than working to build other peoples dreams instead of mine!
The first Affiliate program I ever joined was Global Domains International! I had some success with Global Domains International initially but soon realized that it would take years to develop an income that would be hard to live on. I dropped GDI over six times in my Internet Marketing career. In late 2017 I decided to come back to Global Domains International and stick with it! Today in GDI I make around $300 a month in residual income! In addition to Global Domains International I have several programs on my website and altogether they provide me a nice second income along with my retirement income!
I retired in 2017 but I still love what I do online so I don't even call it work! It's more of a blessing and the programs I am involved with bring in a great supplemental income! I live on the Oregon Coast and really enjoy my life! Thank you for visiting my website and if you are looking to make some extra money online or offline check out the links below! May God bless you abundantly as He has me!